The CPR Holiday Train has brought tens of thousands of dollars, and thousands of kilos of food to local food banks, and once again they are back.
The train will roll into the Bay of Quinte area on Thursday November 29, with stops in Belleville, Trenton, and Brighton.
Juno and CCMA winner Terri Clark will be on this year's train, bringing Christmas cheer, fun, and fundraising to the area.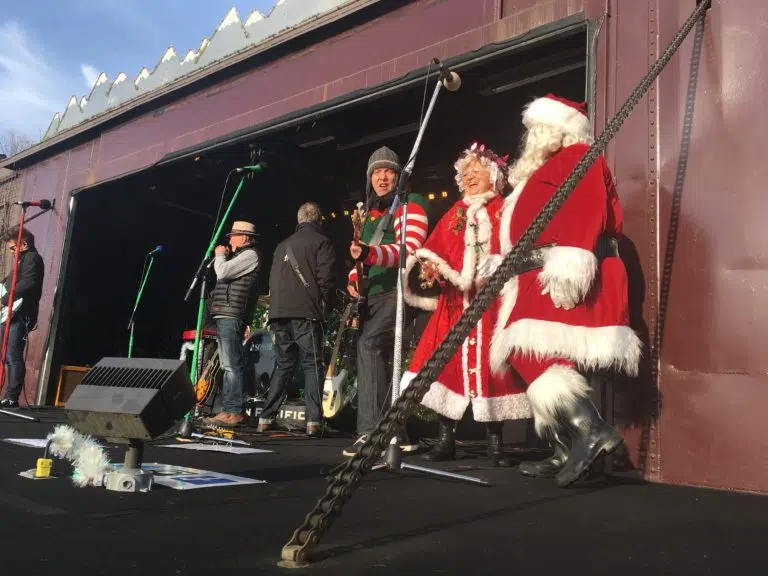 Last year, around $20,000 was split between Gleaners Food Bank, the Trenton Care and Share Food Bank, and the Brighton Fare Share Food Bank.
Belleville's show, on Keegan Parkway behind the hospital, starts at 9:15 a.m., Trenton's start is 10:30 a.m. at RCAF Road, and Brighton at 11:45 a.m. at Prince Edward Street.
Sierre Noble and Kelly Prescott are also on the train.
More details by CLICKING HERE
Colin James, his band and The Odds on the CPR Holiday Train in 2017 (Photo: Tim Durkin/ Quinte News)