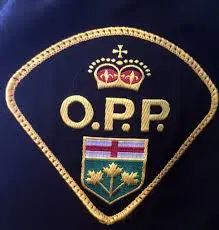 A Belleville man had his licence suspended after he was caught doing 191 km/h on the 401 on the weekend.
Napanee OPP were conducting radar enforcement near Belleville early Saturday morning on the eastbound 401 and say a vehicle passed the cruiser at a high rate of speed.
Police say the 26-year-old man initially failed to stop for officers and officers noted he had been drinking.
The Belleville man was charged with stunt driving and failing to stop for police. His licence was suspended after registering a warn on a roadside screening device.
Napanee OPP also stopped a vehicle after officers noted it was travelling at 133 km/h in an 80 zone.
On Sunday afternoon, police were conducting traffic enforcement on Bridge Street West in Napanee.