As many as 25 school boards, including one in this area, have contacted Ontario's Progressive Conservative government with concerns about its plan to revert to the 1998 sex education curriculum.
The Rainbow District School Board, out of Sudbury in northern Ontario, is the first one to say it has no plans to teach what it calls "the outdated material" under the government's plan and will stick with the new sex education material.
Closer to home, the board that represents Northumberland County, Kawartha Pine Ridge, has added its voice to the concerns.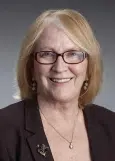 Chairperson Diane Lloyd calls on the government to "allow the current curriculum to remain in place pending the outcome of consultations."
Lloyd says " Youth today need knowledge and skills to respond to the realities, benefits and pressures associated with our rapidly changing, technology driven world. Students need our support in managing the modern risks and challenges of cyber-bullying, sexting, the prevalence of online pornography and other similar issues.
All of these significant areas, as well as critical knowledge regarding the concept of consent and awareness of the names of body parts that safeguard children against sexual abuse by helping them to speak clearly to police, are not contemplated within the 1998 curriculum.
We do not believe that reverting back to that curriculum, for any period of time, is in the best interests of our students."
Meanwhile, Director of Education for the Hastings Prince Edward School Board Mandy Savery-Whiteway says the board will determine next steps when it receives more information from the Ministry Education.
Savery-Whiteway's statement in full:
Trustees and senior administration are closely monitoring the media reports about the possible changes to the curriculum. To date, the school board has not received any official information from the Minister of Education regarding any changes.
It is important to be able to share factual and accurate information with our families and communities. When we receive information from the Ministry of Education we will determine next steps and share appropriate communications.