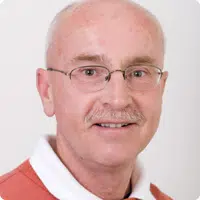 John Spitters
News Director
John was born in Belleville in 1956 and has been committed to bringing Quinte the local news for most of the last thirty years. John graduated from Centennial Secondary School in 1975 and Ryerson in 1978. After a stint in radio sales John returned to his favorite department full-time in 2006. When he's out of the Newsroom John can often be found enjoying a round of golf.
John guides the news department while personally covering people and events throughout the Quinte region. He's up at the crack of dark to bring you morning newscasts on 800 CJBQ, Mix 97 and Rock 107.
Email John: johnspitters@rock107.ca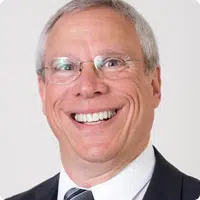 Jack Miller
Sports Director
Jack started at Quinte Broadcasting back in the 1970's and has made quite an impression on our community. The Cornwall native started as the host of CJBQ's afternoon show and moved into the Sports Director's Chair in 1979. Jack has been the play-by-play voice of the Belleville Bulls since 1981 and spends his Christmas Break working with Team Canada on the National Radio Broadcasts at the World Junior Tournament. He was also elected to Belleville City Council in 2006.
Jack can be heard weekday mornings bringing you the latest sports scores on 800 CJBQ, Mix 97 and Rock 107. Or shouting "He Scores" at an OHL rink near you
Email Jack: jack@mix97.com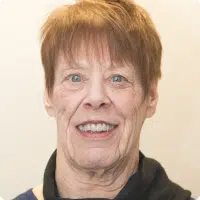 Mary Thomas
News Anchor
Mary is a longtime member of the Quinte Broadcasting news team. A Ryerson University journalism grad, she was a radio news director in Sudbury, a reporter for the Telegram newspaper in Toronto, and has also had four non-fiction books published. For more information on her books go to behindenemy@hotmail.com. Mary's work has taken her to Bosnia, Honduras, South Korea and Canada's Arctic.
She can be heard reporting on Belleville City Council meetings and many other news stories in the Quinte region. Email Mary: marythomas@cjbq.com
Join Mary on Newsmaker Sunday, each Sunday at the noon hour on 800 CJBQ.
To listen to past shows of Mary on Newsmaker Sunday click here.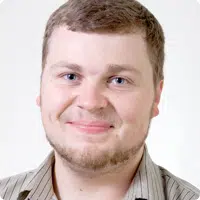 Tim Durkin
News Anchor
Tim Durkin grew up in the Irish Catholic metropolis of Read in Tyendinaga Township. After stints in Yellowknife and Kingston, Tim has settled in the Quinte region once again. He loves sports, religion, theatre and is a news junkie.
Catch up with Tim on Twitter @Rock107Durkin, or email timdurkin@cjbq.com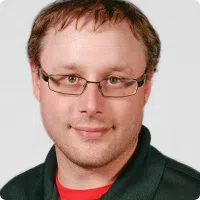 David Foot
News Anchor
A graduate of Loyalist College's Broadcast Journalism and Sports Journalism programs, David Foot has been with Quinte Broadcasting since the Summer of 2006 working mostly in the news and sports departments as an anchor, reporter and play-by-play announcer with the Wellington Dukes.
His career has also included time spent as the TV voice of the Belleville Bulls with Cogeco TV, as well as a stint in Peterborough covering the OHL Petes, before returning back to the Friendly City, where he's back in his familiar roles and is also filling in from time-to-time on CJBQ's Lorne Brooker Show.
When he's not in the newsroom, David can usually be found at rinks around Quinte covering the Dukes and Trenton Golden Hawks with Cogeco TV, during the fall and winter months and hacking up local golf courses during the spring and summer.
You can reach David via email at davidfoot@cjbq.com or follow him on Twitter and Instagram via @FootyOnTheAir.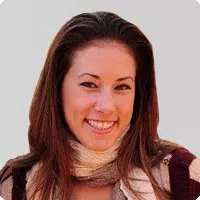 Amanda Smith
News Anchor
Amanda has always wanted to be in the media world, as her mother told her from a young age that's all she wanted to be when she grew up was a sports writer.
She graduated from the University of Guelph-Humber in 2011 with Honours with a BAA in Media Studies and a diploma in Print and Broadcast Journalism.
Amanda then began her career as a sports writer for a weekly newspaper in Gananoque before venturing to North Bay where she was the Sports Editor at the North Bay Nugget for a period of time.
She then made the jump to radio and returned to Gananoque where she stayed for almost four years before coming to Quinte News.
Outside of work you can find Amanda at the gym, playing soccer, floating around an arena watching hockey or with her nose buried in a good book. She also travels on weekends to help teach first aid and firefighting courses as she was also a volunteer firefighter.
You can reach Amanda via email: amandasmith@cjbq.com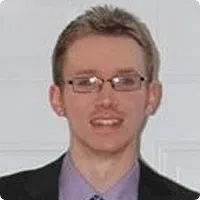 Brock Ormond
News Anchor
Brock was born in Belleville and raised in the village of Shannonville. He will be a graduate of the Online, Print and Broadcast Journalism program at Loyalist College in June 2017 and is currently completing an eight-week internship at The Hockey News in Toronto. Brock has been with the Quinte Broadcasting team since December of 2015 and also broadcasts hockey games for the Wellington Dukes and Trenton Golden Hawks of the Ontario Junior Hockey League online, on Cogeco TV and on CJBQ on a fill-in basis when he's not in the newsroom.
You can reach Brock on Twitter @BroOrm_QNetNews or email: brockormond@cjbq.com or brockohockey14@yahoo.ca