DETAILS & PHOTOS PROVIDED BY COBOURG POLICE
On Sunday October 7, 2018 at approximately 6:28 p.m., a male suspect gained entry to a fenced compound of a commercial premise on the north end of Cobourg.
Once inside, the suspect utilized bolt cutters to steal a trailer with two all-terrain vehicles (ATVs). The suspect used a stolen truck from the Durham Region to remove the trailer from the compound.
The suspect then fled the area on one of the stolen ATVs leaving the stolen truck behind. Neither of the ATVs or the trailer have been located as of this time.
The ATVs are described as:
2017 Silver Can-Am Outlander 1000 – Ontario Licence Plate 8FA25
2016 Brown Can-Am LP – Ontario Licence Plate 9PX91
MORE BELOW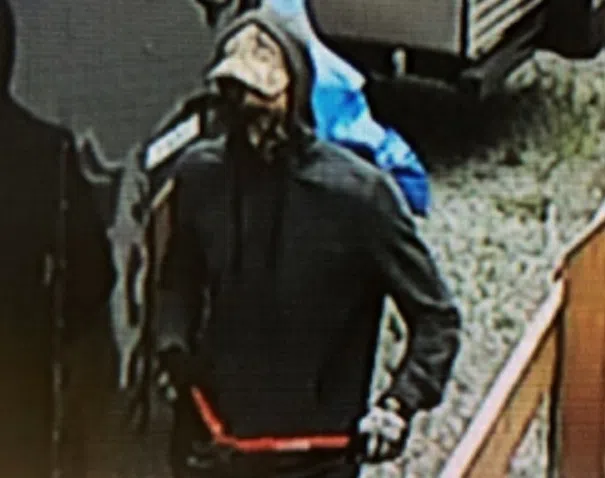 The trailer is described as:
2017 White Atlas Enclosed Cargo Trailer – 20' in length – Ontario Licence Plate B94 62M
On Wednesday October 10, 2018 between the hours of 2:15 a.m. and 5:05 a.m., two commercial businesses in the D'Arcy Street area were the victims of a Break and Enter.
In both incidents an unknown suspect forced entry to the buildings causing a significant amount of damage.
The scene was examined by the Cobourg Police Service Forensic Identification Unit and is currently being investigated. At the time of this report only one of the businesses is reporting property having been stolen.