Candidates for council – Belleville – Ward 1
Tyler Allsopp
Photo not submitted
Tyler Allsopp is a local home and business owner, multiple time Reader's Choice award winner, and the 2017 Young Entrepreneur of the Year for his work with Doug's Bicycle. Dedicated to progress and inspired by the potential of this community, Tyler was part of the group that successfully advocated for the construction of our Skatepark in 2008, and worked with the city to develop the Riverside Bike Park in 2015. Tyler has also served on the St Lawrence College School of Business Program Advisory Board. He lives on the West Hill with his wife Jennifer and their Golden Doodle, Oakley.
Hi, I'm Tyler Allsopp and I'm running for city council because I believe in Belleville. I want young people to feel supported,to have a seat at the table, and to build their futures here. I believe everyone should have access to affordable housing and a family doctor. We should embrace new industries to bring dynamic new jobs to the area. Let's develop our beautiful waterfront and Bolster our online profile with free city of Belleville WiFi. When you vote either online from the 9th to 19th or at the polls oct 22, please vote Tyler Allsopp for City Council.
Paul Bell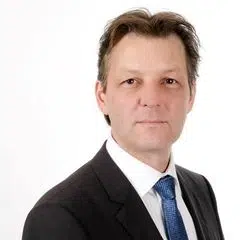 NAME: Paul Bell
MUNICIPALITY: Belleville
MAYOR OR REEVE: Council candidate
PERSONAL BACKGROUND/FAMILY/JOB/HOBBIES
I was born in Toronto where my Mother was attending Law School but raised in our hometown, Sudbury. After a few years in Vancouver I moved to Toronto and began a career in the music industry. In the 1990's I started a small painting business to compliment my music income. That business grew to supplant my income from music. Less travel allowed me to attend University of Toronto and engage in municipal issues which I did to considerable success.
When my Wife retired from teaching we moved to Belleville. Her Daughter lives nearby, my Cousin moved her family here when her Dad retired here after his military career and we live three doors from the house in which my Godmother's Mother (author, Betsy Boyce) lived and wrote.
My family planned our finances around our moving to Belleville. The income I make from a few painting clients I've retained and from various writing and music projects meets our needs. As a specific job title, I ascribe whichever is appropriate to the work in hand.
Regarding hobbies, I have interests, passions and activities but few hobbies. When I was a young hockey player I worked to take my game to its highest level. Later, I turned music into a career. I love playing golf, pouring over dusty old documents and hanging out with my 4 year old dog, Mona and my "right hand cat", 18 year old Jesse.
PREVIOUS POLITICAL EXPERIENCE:
I've been active in politics since my step-dad ran in Sudbury in the 1974 Federal Election (I was 5, I canvassed). From dropping flyers and putting away the folding tables to becoming a youth riding president in my teens, I was always engaged. I've remained active in my adult years as an activist, riding executive and columnist. From 2010 until Margaret and I moved to Belleville in 2015 I worked closely with Toronto Councillors and the Mayor on certain issues (community housing and Constitutional matters mostly). My work in the community and at City Hall prepared me to be a City Councillor. I've had success in bringing value to residents as a private citizen through my politics. My skills in bringing political people of opposing ideologies together on issues have value, I'm proud of that, but nothing is more important than working directly for residents and assuring their concerns are resolved. That understanding is the most important political experience I bring to the ballot.
WHY ARE YOU RUNNING FOR THIS POSITION? (maximum 300 words)
The responsibility to be of service to the community is a tenet instilled in the Bell family by my late Grandfather, Charles Bell of Sudbury. From childhood we were taught to contribute in the most meaningful way possible. From participating in charitable organizations to helping families privately or by lending our professional skills to important causes, that's the Bell family ethos and my compass.
The support of my family affords me the opportunity to bring the skills I've acquired and my commitment to being of value to the community to the service of Belleville residents as a City Councillor.
Richard Black
1.My name is Richard Black.    My web is www.black4bellevillecouncil.ca  .   Gmail.   black4bellevillecouncil@gmail.com.    Phone number is 613 849 8796.      2.   Municipality.    Belleville,  Ward 1.                 3.  I am Running for City Councilor for the City of Belleville.       4.  Why I am Running for City Councilor.    I  am running for councillor to bring change to city  hall. Citizens tell me they have lost confidence and communication with their staff at city Hall.   I want to change that concept.   We need to be open and transparent.   I want to focus on fixing roads and infrastructure at a faster pace.  The citizens was someone to speak for them when they have an issue or concern.   Councillors  need to be more respectful of taxpayers dollars.   People tell me they pay high taxes and are getting  nothing in return.   At the door I hear are roads and bridges are unbelievable and unacceptable.   They say the roads are wreaking their vehicles.   The roads are wreaking our buses also and this is just unnecessary.   The City needs to stop wasting money on study after study.   This is why I am running, I want to be that voice for the citizens.   5.  My previous experience in Politics is that I have been involved in Provincial and Federal Politics for many years.   I have been on boards and committees.  I have talked and had many meetings discussing many issues.   Currently I sit on two city boards in Belleville.   We are moving forward on these boards by making decisions and passing motions.   Getting things done.  In my political life and personal life I am not afraid of making a decision, even if means standing alone.   I am not a political correct politician.   I say what needs to be said.   I have followed politics most of my adult life.   People want change.   6.  My background and family, jobs are as follows.   I am a happy married man to my wife for over 15 years.  We have one wonderful daughter.   I have live and work in Belleville for the last 15 years.  I currently work for Sprouts Premium Earth Products on Wallbridge Loyalist Rd.  I have been there for over 8 years,doing sales in landscape and masonry supplies.  I also do deliveries of these products.  In my years of delivering these products I have drove on every road in Belleville and the roads are unbelievable and unacceptable.     6b.  My hobbies are helping people and I also enjoying riding my snowmobile in the winter.  I also like to travel around Canada and enjoy our BEAUTIFUL Country.     Beautiful walks on the Bay of Quinte.   I enjoy the outdoors.    I was also born and raised on a family beef farm for over 30 years before moving to Belleville.   I know how to work hard and get things accomplished.   I have worked in the construction industry,  Mechanical industry.  I have also worked in the quarry industry.    I could say I am a man of many trades and a master of many.      Thanks.   Remember  Black4bellevillecouncil.ca.
Pat Culhane
Municipality: Belleville Ward One
Position: Councillor
Personal background: One of 8 siblings, raised by wonderful parents to remain close and put our hands out to help others. We love this community and are all supportive of it I have one son, Tim, age 41, who was raised here but for some years has lived and worked in Ottawa. My three passions in life have been my family, my nursing career ( currently employed as an outpost nurse in the Territory of Nunavut) and my community. I have always been a volunteer for non-profits, and now serve as Vice-Chair of the Quinte Humane Society. I love to read in my spare time.
Previous Political Experience: 8 years as a Ward One councillor ( 2006-2014). Ran for mayor in 2014. I learned many valuable lessons from those years and will put those lessons to good use if the people choose to elect me.
Why am I running for this position? I want change, and hope to be part of that change I am a taxpayer, and do not agree with some of the major decisions and costs incurred. I want the person elected to the position of mayor to lead a dedicated group who debate issues openly and are united in their purpose to serve the entire community. Good rapport is essential, and there is much to be gained from a respectful attitude around the table. I believe that Belleville can and will be bigger and better in the years to come, and freely promise to answer each and every call and meet with any citizen over any concern. Every person must be equally and fairly represented.
Jeremy Davis
My name is Jeremy T. Davis and as a lifelong resident of the City of Belleville. I have always had the core belief that in this life you should put service above self and that is the driving force in my everyday life both personally and professionally. This is my key motivation for wanting to seek a position as Councillor in Ward 1 of the City of Belleville. I believe that my extensive experience in public service would be a key asset in working effectively with a new Council in order to achieve our priorities which are up ahead of us. Many citizens I spoke with expressed concerns over the crucial issues facing our city as a result of current proposed projects and decisions .made by the current council. These are issues that must be addressed early with a new council to determine how we move forward together. In my opinion, our choices in this election are perhaps most important because the majority of the incoming council will include new faces .A successful candidate should possess the necessary skills and experience to apply to the duties of this office .I believe my accomplishments give me the foundation required to carry out this job. My resume includes over 16 years on various boards and committees of council, over fourteen years as a member of the Belleville Chamber of Commerce. Founder and President, of The Other Side Media Group which is celebrating its 19th year of serving the Quinte region and beyond. Producing various multimedia productions radio, television and community outreach events for various charitable organizations and one of the winners of the Canada 150 Awards presented in 2017 by Bay of Quinte MP Neil Ellis.. My professional bio also includes work as a freelance journalist with columns in the local newspapers I am also the Vice-Chair of Heritage Belleville and have worked with this committee for over 14 years . I always have believed that Belleville is a great place to live and raise a family, full of many opportunities for every one of our citizens to succeed if we are willing to invest in our future
My vision includes promoting our city more effectively to investors for growth and development. Encouraging more residential construction and affordable housing developments in our area to help with the future demands of our growing city. Ensuring responsible spending in all city departments and capital projects, . We also need to enhance our cultural arts,heritage and tourism to benefit the entire Quinte region. For example to find workable solutions for all public spaces such as the former Memorial Arena. I also think it is important to maintain a safe and accessible community for all our citizens As your Councillor , I pledge to always listen to the concerns of my fellow citizens ,acting with the ut most integrity and openness to the decision making process as possible. Many people in Belleville know me very well but for those who don't I want to reassure the public that just because I use a wheelchair to get around this does not define who I am and what I am capable of doing. May I remind you that some of our greatest leaders in history have used a wheelchair Let me help make history and write the next chapter in our great city. Together we can make a difference, now and for our future generations. So please on Oct.22nd I ask for your support and I will put the needs of all "people first!"
For more information call 613 847-4133 or E-mail jeremytylerdavis@yahoo.ca Connect with our campaign on Facebook @Elect Jeremy T Davis
Carol Feeney
NAME: Carol Feeney
MUNICIPALITY: Belleville, Ward 1
MAYOR OR REEVE: Candidate for City of Belleville Council
PERSONAL BACKGROUND/FAMILY/JOB/HOBBIES
I went to Harry J. Clarke Public School, spent 2 years at Belleville Collegiate Institute and graduated from Moira Secondary School.  My experiences at school included soccer, track and field, relay races, hurdle jumping, cheer leading, writing for the Cynic newspaper, folk singing and theatre. The sports and culture activities that I was engaged in were confidence building and joyful experiences.
My first part-time job was as one of Canada's first female gas station attendants and worked at Western Tire at the Belleville Plaza. I had my first media interview at age 15 as a "Gulf We Hurry Girl" on CKWS television.
My first professional arts experience was in musical dinner theatre at the Four Seasons Hotel (now the Travelodge). I had the lead female role in famous Canadian composer, pianist and producer, David Warrack's musical, Flicks.
One of the most significant experiences happened two weeks after my 18th birthday.  I was given the most amazing gift from the Army and Navy Duke of Edinburgh Unit on Front Street. They chose me to be one of 26 youth from across Canada to go on an exchange program to Japan.  Eligibility was based on scholastic achievement and community service.
My mother, Anna, and my brother, Stephen, also live in Belleville. I have another brother, David who lives with his family in Winnipeg and my sister, Lisa and her family live in Lower Sackville, NS.
Career Highlights
General Manager, Waterfront Theatre on Granville Island, Vancouver
Corporate Development Manager and Government Liaison Officer, Harbourfront Centre, Toronto
Vice President Edelman Worldwide Public Relations, Toronto and Montréal
Owner and President of Hip Hype Internet Communications and CommuniCulture Inc.
Participant in the first international trade delegation of women-led businesses organized by the Government of Canada to Washington, D.C.
Executive Director of the Quinte Arts Council
Committees and Volunteerism
Rotary Club of Belleville member and Rotary Loves Kids Golf Tournament and Party in the Square Committee
City of Belleville Zwick's Pavilion Project
Cultural Round Table Committee for development of the Regional Cultural Plan
Belleville Community Arts and Culture Grant Review Team
Public Relations Post Graduate Program Advisory Committee, Loyalist College
Art and Design Foundation Advisory Board, Loyalist College
Competitor in Dancing with the Stars for Volunteer and Information Quinte
Team Captain of Dragon Boat Racing team for YMCA
Book Launch Committee of the Power of Love for Quinte Grannies for Africa
Performer at fundraising event for the Ambassadors of Belleville
Big Bike Ride for Heart and Stroke
Survivor's Walk at Relay for Life Canadian Cancer Society
Awards and Recognition
Golden Jubilee Medal from Her Royal Majesty, Queen Elizabeth, for service to my community and Canada – 2003
Internet World Impact Award for Communication – presented at the Internet World Conference in Toronto by Microsoft -1997
Quinte Women of Distinction Award Nominee – 2015
I enjoy walking, physical fitness training, volunteering, gourmet cooking, bowling, writing the Arts Scene Column in the Intelligencer and am a hobby chocolatier.
PREVIOUS POLITICAL EXPERIENCE: While I have no previous political experience I have served on various committees alongside City Councillors and city staff as stated above.
WHY ARE YOU RUNNING FOR THIS POSITION?  This is the 3rd time that I have been asked by mayors and council members to run for office. Up until the end of April of this year, I had a very fulltime commitment to my job at QAC. I now feel that I have the time, experience and dedication to bring positive change to City Council. To be an effective councillor you must be willing to listen.  My platform is based on conversations with voters who hope that the new Council will take steps to:
Attract more doctors to serve our community
Provide Employment Opportunities for our Youth
Expand the City Transit System and include inter-city travel for workers and those needing health services
Address Food Insecurity and increase Affordable Housing and Rental Units
Develop our Waterfront
Increase Support for Arts, Culture, Tourism and Sport
Reduce the debt
Continue to undertake Infrastructure Projects
I have served this community for more than 15 years since moving back here in 2003. I am so grateful for having grown up in Belleville and appreciate the people and organizations that have supported and encouraged me as a child as well as an adult.  This community is my home and means the world to me. If elected, I will work with the Mayor and other Council members in a cooperative and respectful manner while ensuring openness and communication with the public.
Stanley Jones
NAME: Stanley Jones
MUNICIPALITY: Belleville (Ward 1)
MAYOR OR REEVE: Councillor
PERSONAL BACKGROUND/FAMILY/JOB/HOBBIES:
Electrical engineering degree from Laval University.
Worked at Nortel for 20 Years in various role including team leader.
Happily married for 27 years to Genevieve Pouliot.
Enjoy visiting old buildings and taking in he arts (season ticket holders at Pinnacle Playhouse for may years).
Like learning (about history, architecture, psychology, and technology).
PREVIOUS POLITICAL EXPERIENCE:
Ran for Council in the past,
was a member of Heritage Belleville (a committee of Council) for many years,
was a director for a Condominium board in Ottawas and was president (of Condominium board)for my last year in Ottawa,
have been following politics for decades and attend many City of Belleville council meetings.
WHY ARE YOU RUNNING FOR THIS POSITION?  (maximum 300 words)
I have always been interested in politics and started following Belleville municipal council many years ago. I graduated from university with a Bachelor of Science in electrical engineering. I worked at Nortel for 20 years. I was on the board of directors for a large condominium in Ottawa and was president for my last year there.
One issue that is quickly gaining attention is the scarcity affordable housing. There is no quick solution to this, or any, issue. We do however need to be aware of how decisions we make today can have long term effects.
The issue of affordable housing does not only affect people looking for a place to stay. Some landlords are now finding that their apartments are being overcrowded as tenants take in friends and family who are unable to find accommodation of their own. Business seeking to expand are having trouble enticing potential employees from outside the area to relocate here. Companies looking to set up shop may be reluctant to invest in an area where affordable housing is not available for their future employees. Having affordable housing is important for a community to grow and prosper.
We have many derelict apartments in Belleville that, on the surface, look like they could easily be rented. (We also have several apartments in town that are rented that are in just as bad a condition.) Some of these apartments could be fixed up at reasonable cost but the owner is reluctant to approach the City with a proposal. After hearing horror stories from other owners (which may or may not be true), some owners prefer to simply leave the building as is rather than take on a complete rebuild. The City needs to work with owners to find affordable solutions to issues that may arise..
You can also follow me on Twitter and Facebook and check out my web page at: http://councillor.stantheman.ca/
Sean Kelly
Sean Kelly
City of Belleville Ward 1
Councillor
Father of two kids – Liam at University of Toronto / Taylor is in her final year at St. T's Catholic High School
Catholic School Board Trustee for past 4 years. Finance Chair ( ALCDSB )
I'm running for a position on Belleville city hall – because I want to make a difference for all residents of Belleville. Work towards more people having a doctor – increase health professionals in the area. Do more for mental health with local agencies to offer support. Affordable homes – so family's can have a great quality of life with a roof over the head. Do more for seniors and youth as far as recreation in the city. I want to be involved in shaping the city's future. I've always been involved with city events and community groups – city hall would be a challenge and and something I'm ready for. I will work to build relationships for Belleville and see growth. I'm no stranger to hard work – and will continue for all residents of Belleville.
Chris Malette
NAME: Chris Malette
MUNICIPALITY: Belleville Councillor Ward 1
MAYOR OR REEVE:
PERSONAL BACKGROUND/FAMILY/JOB/HOBBIES
After many years, as a print news reporter, editor and columnist, covering the governments of Belleville, Hastings County, surrounding townships and the issues that affect those governments, I believe I am uniquely equipped to serve as councillor for Belleville after closely observing, reporting and commenting on those governments' interactions with all levels of senior government.
Malette has served on several boards and committees for the city and region, including six years on the then Belleville Family YMCA board, was a member of the planning committee that designed and helped create Mary Anne Sills Park, the Batawa Ski Racing Club, honorary chair of the Y Strong Kids Campaign and Operation Red Nose and is currently a board member of the Canadian Mental Health Association, Prince Edward-Hastings Branch.
Father of two adult daughters, born and educated in Belleville and Stirling schools; a Life Member of the Belleville Bulldogs Rugby Football Club.
PREVIOUS POLITICAL EXPERIENCE:
None, proudly, as I believe my role as a member of the media, locally, meant I should not be engaged in both sides of the equation in reporting on, commenting on or relating local politics.
Now, as a retired journalist, I believe my time is right to engage in local municipal politics.
WHY ARE YOU RUNNING FOR THIS POSITION?  (maximum 300 words)
After more than three decades of chronicling the achievements, milestones and historic events and people that make up the city of Belleville, I have decided it's time to get off the sidelines and into the game.
Having worked with many social agencies in the city over the recent years, I have come to find our city is only as strong as those who need us most and how we treat them.
Specifically, Malette said he is keenly interested in following the progress of affordable housing in the two newest projects to come on board for that segment – complexes on Sidney Street and Great St. James Street, as well as the need for a strong, community-centric YMCA complex to be built on lands now occupied by the Belleville Fairgrounds.
As a city, we have an opportunity, using windfall funding from the Shorelines Casino and the Ontario Lottery and Gaming Corp. commitment to provide funds from profits made at our hosted casino. Currently, five per cent of the more than $4 million the casino has provided to the city was dedicated to "social programs." I would like to see, and will address at my earliest elected opportunity, that number increased to 10 per cent.
We have spent and invested heavily in hard infrastructure in the form of roads, sewer and water improvements – upgrades that were and are sorely needed. However, for too long we have neglected our social infrastructure and that impacts on so many fronts, from policing and court costs to health care. It's time to address the invisible needs of our community and its people.
As well, I am a strong proponent of a new west end YMCA for lands formerly occupied by the Belleville Agricultural Society, better known as the Fairgrounds. This will serve as a community hub for the city in an area long neglected for such services. I see this as a "Three P" partnership, involving both senior levels of government, the city and a significant fundraising effort by YMCA itself.
Paul Martin
NAME: Paul Martin
MUNICIPALITY: Belleville (running for Councillor in Ward 1)
MAYOR OR REEVE: Councillor – Ward 1
PERSONAL BACKGROUND/FAMILY/JOB/HOBBIES
I was the News Director/Morning News Anchor at Starboard Communications (95.5 and Cool 100) for most of the past 25 years. I am now the Education and Support Services Coordinator at Hospice Quinte. I am happily married to my wife Sarah and we have two amazing boys Reid and Alex. I also run my own DJ business where I exclusively do weddings and private parties. As a family, we enjoy many of the parks and other recreational facilities in the city, and also enjoy the city's amazing restaurants, Shorelines Casino, the Empire Theatre (for concerts) and other entertainment venues.
PREVIOUS POLITICAL EXPERIENCE: This is my first time running for office, though I have been covering political events and meetings at all levels for the past 25 years in Belleville, Quinte West and Prince Edward County.
WHY ARE YOU RUNNING FOR THIS POSITION? Belleville is a great place to live, work and play but the city needs to be taking a more active role in some important areas. We are still acting in isolation in many cases and should be making more of an effort to form partnerships to support initiatives like regional transit and enhanced healthcare support (doctor/specialist recruitment and retention). We need a better affordable housing/rental strategy. We need to reduce red tape and make the permit applications and approval process for new (and growing) businesses more transparent and easier to navigate. We need to finish the police station, and also complete the work we started at Zwicks Park. Major changes are coming with a minimum of five new faces around the Council table, and I believe I offer a unique combination of knowledge and experience that will enable me to hit the ground running on the very first day. I want the city to be a healthier, stronger, and more inclusive place for my children and all of our children to grow, learn and thrive. To make a real difference, you have to get involved. That is why I am running.
Kelly McCaw
NAME: Kelly McCaw
MUNICIPALITY: Ward 1 Belleville
MAYOR OR REEVE: Council member
PERSONAL BACKGROUND/FAMILY/JOB/HOBBIES
Lifetime resident of the Belleville/Quinte Region. Wife and mother of two. Retired realtor, business owner and Board Member of the Quinte Humane Society
PREVIOUS POLITICAL EXPERIENCE:
Current Belleville City Councillor since 2014
WHY ARE YOU RUNNING FOR THIS POSITION?  (maximum 300 words)
I made the decision in 2014 that I wanted to make a difference in Belleville so I ran
for Belleville City Council and was elected in Ward 1. After four years
on council, I am hoping to finish what I have started.
I have always considered myself the voice of the people and as such I have tried to bring forward and resolve issues that have been brought forward to me. It doesn't matter whether these issues are big or small. I believe they are all important.
While I had looked forward to achieving much more in the last four years, it became evident early on that with some unfounded opposition, some of the great work could simply not be accomplished during this term.
If re-elected I look forward to working together with a bright new council comprised of dynamic new ideas that will continue to enrich the lives of Belleville residents now and into the future.
My campaign of 2018 continues to be about only you, the residents of Belleville. I have been door to door speaking to residents and asking one key question.
"What Can We do to Make Belleville Better?"
For those of you who I have missed along the way I would welcome your input. Please feel free to call me at 613-969-4514 or email me at kellymccaw@yahoo.com
Danny Morrison
Danny Morrison
MUNICIPALITY: Belleville Ward 1
MAYOR OR REEVE: Councillor
PERSONAL BACKGROUND/FAMILY/JOB/HOBBIES: Born and raised in Belleville. Graduate of Queen's University with a Bachelor of Nursing Science (BNSc), 1996. Nursing Administrative Coordinator at Quinte Health Care for past 10 years. Former Director of Nursing at Belmont Long Term Care Facility. Former Intensive Care Nursing in Arizona, Connecticut, U of A hospital in Edmonton, AB, Kingston Gen
Hobbies include golf, hockey, running and personal fitness.
PREVIOUS POLITICAL EXPERIENCE: Elected member of the Senate at Queen's University 1995 & 1996.
WHY ARE YOU RUNNING FOR THIS POSITION? (maximum 300 words)
I am running for City Council because I believe we can form and implement a new long-term plan for the City. This plan must include growth in business (both big and small), and fostering a community that people want to come to. Advances in infrastructure is a must, if we want growth. If the City looks after the infrastructure, the business and housing will follow. Belleville's growth will be to the north as it is the only way to grow. A water tower in the north of Belleville is a necessity I will advocate for.
I also believe in Good Governance. Working with the new Council in a responsible way, with transparency, to ensure tax dollars are spent wisely. Council members must remember that they are there to represent all members of the community and make decisions with that in mind.
Belleville is the place I will always call home. I want to bring that same feeling to our youth. Belleville should be the place where young people want to be as adults. We need to work with Loyalist College to promote education to Belleville's youth in an effort to retain local talent.
I truly believe that Belleville can be one of the top city's in Canada to live, work, and play. We have an abundance of greenspace for recreation, a perfect location on the 401 to make us attractive to business, and a burgeoning housing market continues to support that growth. Lets make Belleville the place to be for generations to come.
eral Hospital, and Quinte Health Care.
Brigette Frances Muir
MUNICIPALITY: Belleville
MAYOR OR REEVE: Belleville City Council Ward 1
PERSONAL BACKGROUND/FAMILY/JOB/HOBBIES
I have owned an art business downtown belleville that gave art lessons and gave the opportunity for young arts to learn to teach and make a living off their passion.  I am currently the President of a local Rotary Club Quinte Sunrise. I am also the secretary of the Quinte Arts Council. I volunteer in many other organizations in the city of belleville.
BRIGITTE FRANCES MUIR
I am a mother of 2 children.
I love staying busy in the city, from going to the waterfront activities or enjoying the atmosphere of downtown.
PREVIOUS POLITICAL EXPERIENCE:
I do not have any municipal experience. I have only help volunteer for the Federal election.
WHY ARE YOU RUNNING FOR THIS POSITION?  (maximum 300 words)
I love this city. I have moved all over Ontario and Canada. I have seen struggling and flourishing cities. Seeing Belleville for the first time as a single mom, I thought it had everything I could want. Small town for the kids, where they could ride bikes around the block, and a city trying to be progressive. Well, after a few years, I saw some cracks in the city council. I have been complaining and waiting for someone to make the changes that need to be made, but no one did. So I decided I was no longer going to complain, but I would step up and be a part of that change.
Brigitte Frances Muir
voteforbrigitte@gmail.com
Garnet Thompson
ME: Garnet Thompson
MUNICIPALITY: Belleville, Ontario – Ward 1
MAYOR OR REEVE: Reeve (Councillor)
PERSONAL BACKGROUND/FAMILY/JOB/HOBBIES: Grace and I have been married for over 35 years. We have 4 children and 6 grandchildren. I have lived in Belleville since 1974 and have worked in retail men's wear for 50 years (Tip Top, Jack Fraser's, Lafferty's). I still work part time at Lafferty's.
I umpired ball for 28 years; was with the Alzheimer's Society Belleville Hastings for app. 18 years and was president a number of time. As far as hobbies go I play a little golf but my other commitments keep me busy, such as my job as Councillor and the many committees and organizations I am involved with:
City of Belleville Lighting Committee – Chair ( former Christmas Lighting Committee)
Hasting Long Term Care (re Hastings Manor and Centennial Manor)
Hastings Quinte Social Services – Chair
Hastings Quinte Emergency Services
Active Transportation Committee
Traffic Advisory Committee
Accessibility – Chair
Belleville Inclusion Committee – Chair
Library – present board member and past chair
Past member of the bring Hockey back to Belleville
Past member of the Mayor Implementation Committee
Centre and south Hastings Waste Services Committee
Archives – Part of the team to bring the Archives to the Library
Quinte Source Protection Committee
Past member of the Thurlow community Centre
Bay of Quinte Marketing Committee – Vice Chair
Past member of the Glanmore National Historic site Advisor Committee
PREVIOUS POLITICAL EXPERIENCE: 3 terms as Councillor
WHY ARE YOU RUNNING FOR THIS POSITION?
I am running for councillor again because there will be a larger turnover on the next council and, with my 12 years' experience as councillor, I can provide some much needed continuity.
I am running because I love the city of Belleville and its citizens and I want to continue contributing to its progress with integrity and commitment. As councillor, I attend a lot of events, fund raisers and various ceremonies and I enjoy being a part of all these and meeting a lot of wonderful people.
I want to see projects in the works over the last few years to completion, particularly infrastructure and waterfront development. I want a more aggressive approach to waterfront improvement including adequate washroom facilities, upgrades at Victoria Park, additional restaurant(s) and more attractions that would appeal to youth. Some could be done with private partnerships to save tax dollars. Also, we need to make a better connection with downtown etc. to draw people south of the tracks to see our great facilities.
I want to continue our campaign for affordable housing. We have some initiatives in place already but there is still a lot of work to do.
I want to continue my work with long term care.
I want to continue my work as chair of the committee which oversees our wonderful Christmas lighting initiatives.
I want to continue our council's work in promoting Belleville with its perfect natural location as a tourism destination in itself, not just a gateway to the County. Furthermore, I want to present our city as a place to stay and live, not just visit.
Finally, I wish to continue council's work that helped Belleville to be named by MoneySense Magazine the 8th best community in Ontario and 92nd best in all of Canada to retire to.
Ryan Williams
NAME: Ryan Williams
MUNICIPALITY: Belleville
MAYOR OR REEVE: Councillor
PERSONAL BACKGROUND/FAMILY/JOB/HOBBIES
I was born and raised in the Quinte region with family roots dating back as far as the 1840's. I feel blessed to be able to raise my own family in Belleville. I have been married for 9 years to my amazing wife Allyson who was raised in Thunder Bay, Ontario and we have three wonderful children Jack who is 5 years old, Partick who is 4 years old and our daughter Zooey who is turning one on the 13th of this month.
I am a proud graduate of Guelph University with honours in Bachelor of Commerce and Hotel and Food Administration. I have had a passion for the hotel business for as long as I can remember. I have worked for many other Hotel companies, and Carnival Cruise Lines before finding my way home and working for the family for the last 14 years. I am currently the VP for Williams Hotels and the General Manager of Best Western here in Belleville.
From a young age, I understood the importance of giving back and serving the community I lived in. Starting as a teenager I would volunteer during the yearly Easter Seals big campaign, I spent time with Big Brothers, and I volunteered as a camp counsellor at Camp Quin mo lac. During my university days, I also volunteered as a Big Brother to a little boy I will never forget, I also spent many evenings ensuring people were safe on the campus as I volunteered for Foot Patrol. Since moving back to Belleville I have found many ways to give back including serving 6 years on the board for Chamber of Commerce, 9 years on the Camp Quin Mo Lac Board of Directors, helped raise money for the BGH on the gala committee, helping to raise over $100,000 for Camp Quin-Mo-Lac, and the President of Bay of Quinte Tourist Council for 6 years, founder of the Bay of Quinte Living Council, and most recently the Chair and Founder of QuinteVation.
I have a real passion for my family and activities we can do together such as biking, skiing, camping, and day-tripping within our region.
PREVIOUS POLITICAL EXPERIENCE:
Although I have not been in an elected position previously I am confident that I have the experience to serve our community in an effective manner.
Fiscal Responsibility: I have the professional training and the life experiences to ensure our city budget is properly managed.
Customer Service: I have been immersed in the customer service industry my whole life and I understand that as a Counsellor customers service has to be paramount. The citizens and business owners within the city are the customers and deserve the highest level of service.
Collaboration: I have a proven ability to collaborate with others to achieve a common goal. I have done so on all the boards I have served as well as within my professional life. I feel it is essential for all members of the Counsel to be collaborative and put personal agendas aside in order to effectively serve our community.
Clear Vision: I have an understanding of our community's needs and our strengths. I understand we have a shortage of affordable housing, that our public transit system doesn't effectively serve everyone, I am aware that many people have food insecurities and that there is a need for more jobs and higher paying job opportunities. The Belleville City Council needs to create a 12-year strategic plan that includes strategies to combat these very important issues.
WHY ARE YOU RUNNING FOR THIS POSITION? (maximum 300 words)
I am running to be elected to the City Council because I strongly believe we are at a pivotal time for our city. The groundwork has been laid and now is the time to take our city to a much higher level, it's time to Innovate Belleville. We need to be strategic and innovative on how we move forward. With my proven experience I know I can help facilitate this needed change with a new vision and 12-year strategic plan for our city.
I have a very young family and I want to create a city that children can come back home to and create a fulfilling life with plenty of work opportunities in diverse areas of work. I think most people can relate to the desire of wanting your children and grandchildren to have the option to remain living close in their adult life. I am confident with the right strategic plan this can be a reality.
I am acutely aware that many of our citizens have insecurities. I believe that we all need to rise together for our community to truly thrive. I believe we can create an abundance of opportunities for everyone and find innovative ways to helps those who are in need.
Lastly, I believe working alongside our regional partners we can find many opportunities that are mutually beneficial. It's time to stop working within our own silos and that we start to work together more often, regionally. We rise and fall as one.
Councillor Candidates – Belleville Ward 2
Kathryn Brown
NAME: Kathryn Brown
MUNICIPALITY: Belleville
MAYOR OR REEVE: Councillor, Ward 2 Thurlow
PERSONAL BACKGROUND/FAMILY/JOB/HOBBIES
Kathryn and her husband Murray live in Point Anne with their grandson Bishop. They have three children – Justin, who is serving in the Canadian Armed Forces in New Brunswick; James, who, with his wife Laura, lives in Quinte West; and Josh, who lives in central Belleville.
Kathryn is a small business owner – Kate's Kitchen – located in Downtown Belleville. When not busy with her retail business, she volunteers with a number of charitable organizations and most recently joined the Hospice Quinte Build Committee as a member who will contribute to the building of a new hospice complex for residential care.
PREVIOUS POLITICAL EXPERIENCE
This is my first venture running as a municipal candidate. I have participated, as a volunteer, in campaigns at the municipal, provincial and federal level, as this helps keep me informed of emerging trends and policies.
I do have considerable governance experience from my roles at the provincial and national levels in the non-profit sector and have worked closely with the Lieutenant Governor for Ontario, chairing a collaborative effort of 7 agencies, to deliver a literacy program in Indigenous fly-in communities in Northern Ontario.
WHY ARE YOU RUNNING FOR THIS POSITION?  (maximum 300 words)
Belleville, and in particular, Thurlow Ward are positioned for growth. In order to realize our fullest potential will require entrepreneurial spirit, creativity, a willingness to partner and preparedness to challenge the status quo. I believe I have the skills described (and more) and as a sitting member of City Council, it will allow me to influence our future.
Paul Carr
NAME: Paul Carr
MUNICIPALITY: City of Belleville
POSITION: Councillor Ward 2
PERSONAL BACKGROUND/FAMILY/JOB/HOBBIES
Paul and his wife, who is an elementary school teacher, have lived in Thurlow Ward for over 20 years and continue to raise a family. Paul holds a Bachelor of Arts Degree in Honours Criminology from the University of Windsor and is a 21-year veteran of the Correctional Service of Canada.
PREVIOUS POLITICAL EXPERIENCE:
Member of Council – 2000 – 2003
Member of Council – 20014 to present
Councillor Carr has served as Chairperson of the Belleville Public Library Board, Departmental Performance Standards Committee, Hastings-Quinte Emergency Services Committee; Vice-Chairperson of the Grant Committee and a member of the Planning Advisory Committee, Active Transportation Committee, Quinte Conservation, Hiring Policies / Practices Review Committee, Thurlow Community Centre Committee and the Hastings-Quinte Human Services Committee.
WHY ARE YOU RUNNING FOR THIS POSITION?  (maximum 300 words)
Our local government needs to be agile and modernized in order to respond to the expectations of our citizens, businesses as well as investors. Adopting best practices and advancing our community to meet the needs of this current generation and the next, is critical.
Councillor Paul Carr elected in 2014, has been an outspoken advocate at City Council for improved road maintenance, departmental performance indicators, more transparent council business, and fiscal responsibility.
Councillor Carr's current term as well as the campaign is about Your Community and Your Priorities.
Nicholas Mulhall
Bio not submitted
Barry Robinson
Bio not submitted
Bill Sandison
Name: Bill Sandison
Municipality: Belleville
Candidate for: Councillor Ward 2 (Thurlow)
Personal Background
Christine and I first came to Belleville 36 years ago, along with our young family, and have been residents here for almost 25 of those years. We live in Ward 2 (Thurlow).
During my 36 year career at Nortel I held a number of senior positions across supply chain management, strategic management, marketing operations and manufacturing operations.
I completed a Master of Business Administration at Queen's University, received a Certified Purchasing Professional designation from the Purchasing Management Association of Canada and a Certified Production and Inventory Management designation from the Association of Operations Management.
Following the sale of the Nortel Networks' Belleville facility in 2000, Christine and I spent seven years in Calgary and St. Thomas before returning home to Belleville where we have two grandchildren, with a third grandchild a short distance away in Courtice, Ontario.
Previous Political Experience
Since retiring from the workforce in 2007, I have been active in politics at all levels, municipal, provincial and federal.
I campaigned on behalf of Bill Fehr, the Provincial Conservative candidate for the Elgin-Middlesex-London (EML) riding and sat on the EML Federal Conservative Association Board in support of our Member of Parliament, the Honorable Joe Preston.
In 2010 , I ran for city council in St. Thomas, Ontario and as a first time candidate, I finished 10th in voting among 18 candidates. The top 7 were elected to council using the at large system of voting.
Since returning home in 2014, I have actively engaged with our council community on a number of issues and challenges.
Why Are You Running for This Position
We raised our family here, we have two grandchildren that live here and I want Belleville to be the location of choice for our great-grandchildren, in the future.
Prior to announcing my candidacy, I worked to improve our municipal government and support residents on a number of issues; opposition to a 30 unit apartment building planned to be built next to a roundabout, additional funding for long-term care, equal funding for playground equipment for Settlers Park, brought forward alternatives on fire and police services and highlighted issues on internal financial controls.
This is a great city facing some significant challenges and huge opportunities, both on a city-wide basis and specific to Thurlow ward where I live in, and real change can only occur from within council.
We need to; implement a fair and balanced investment strategy across Thurlow and Belleville; re-evaluate the city's plan for growth, change existing financial management and processes; and strengthen the city's executive management team.
My experience, education, and commitment are assets that I want to bring to council. I want to be part of the solution, and with the inevitable changes that will occur in the upcoming election on October 22nd, I am optimistic that real change is possible.
Lisa Warriner
Name: Lisa Warriner
Municipality: Ward 2 – Belleville
Mayor or Reeve: Councillor
Personal Background:
Career
Retired Executive Director of Victim Services of Hastings, Prince Edward, Lennox and Addington Counties. I am proficient at managing budgets, liaising with the provincial government, together with streamlining and improving internal processes and working with the public. Over the course of my career, some of my greatest successes have been advocacy and implementing strategic change.
Former Chair of the Steering Committee, with the Hastings County Community Well Being Safety Committee.
Former Chair of the Board of Directors for the Ontario Network of Victim Service Providers (ONVSP).
Nominee for the Attorney General Victim Service Award of Distinction (2009, 2010, & 2014)
Nominee 2017 Ontario Chiefs of Police Award, for Victim Services Human Trafficking Project.
I have had the privilege of being a North American presenter at the National Organization Victim Assistance (NOVA)
Federal presenter at National Victims of Crime Week and International presenter at he Right to Victims of Crime to Information in Portugal.
Secured funding from Ministries such as: Ministry of Community Safety and Correctional Services, Department of Justice Canada, Ontario Trillium Foundation and the Status of Women Canada.
Community Involvement
Foster Parent – Prince Edward Children Aid Society
Volunteer – The Salvation Army Belleville – Warm Room, Lead Cook
Quinte & District Sexual Assault Centre
Previous Polictical Experience
In 2014 Municipal election I ran for Ward 2 – council candidate
Why are you running for this position?
As a Quinte for 24 years, 15 in Thurlow, I moved here shortly after graduating from the University of Guelph. As a mother of five children, who all participated in recreational sports and the Royal Canadian Air Cadets. I want to help build Belleville into a place where our children remain, employment opportunities exist and culture, arts and recreation abound!