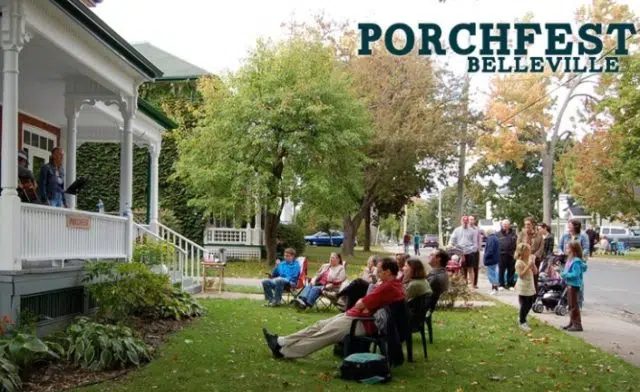 The Rotary Club of Belleville is presenting their annual Belleville Forchfest.
It takes place on Saturday, and organizer Sam Brady of the Belleville Rotary Club, says this is the 10th year, and a special one.
Brady tells Brian Decaire on CJBQ that they have almost doubled in size since last year.
Opening ceremonies take place at 12:45 p.m. at Glanmore House, where you can get maps of the porches and artists.
Music goes from 1 p.m. to 4 p.m.
See the full details of Porchfest by CLICKING HERE
You can hear the full interview with Sam Brady with Brian Decaire on 800 CJBQ below.