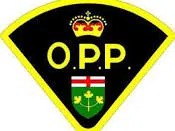 The cyclist killed after being hit by a vehicle in Prince Edward County last Sunday has been identified.
According to countylive.ca, the Quinte Ballet School of Canada reported that the person killed was a student at the school, 17-year-old Sara Holton.
She was a long-time student in the professional division program and planned on becoming a professional ballerina.
According to a report on her Facebook page, the driver of the vehicle involved was not at fault.
The collision occurred at the intersection of Highway 62 and Union Road near Mountain View.
OPP closed the highway for several hours for an investigation.