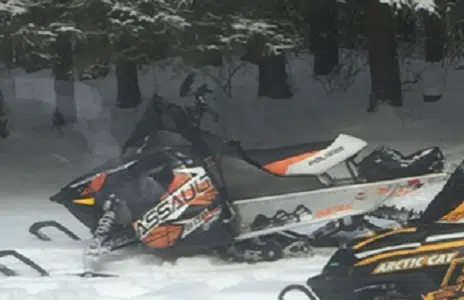 WRITTEN BY CENTRAL HASTINGS OPP:
Central Hastings OPP are investigating the theft of a snowmobile from a residence on Sloat Road in the Municipality of Centre Hastings. The snowmobile was stolen from the driveway while the homeowners were on vacation between September 19, 2018 and September 23, 2018.
Description:
2013 Polaris 800, black and orange in colour
Licence plate 1AE766.
The word "assault" is located on the side of the machine.
Possibly covered under black tarp with the lettering "POLARIS" with red outline.
Anyone with information or who may have observed suspicious activity in the area is encouraged to call Central Hastings O.P.P. at 613 -473-4234 or Crime Stoppers at     1-800-222-8477.