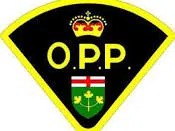 Prince Edward County OPP are continuing an investigation into a fatal collision between an E bike and a truck last Saturday and are again asking for anyone who witnessed the collision to contact them.
A 78-year-old Athol ward man, Ralph Chantrill, died after the E bike he was driving was hit on County Road 8 in the Waupoos area.
Quaw Sheng Zhang, 50, was charged with dangerous driving causing death.
Alcohol was not a factor.
Contact the Prince Edward County OPP the OPP Provincial Communications Centre at 1-888-310-1122 or Crime Stoppers at 1-800-222- 8477(TIPS).