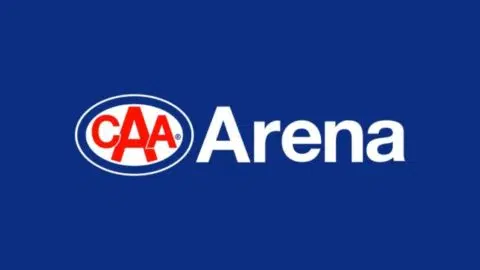 The arena's the same but the name has changed.
The Belleville Senators have reached a naming rights partnership with CAA South Central Ontario to rename the Yardmen Arena, the CAA Arena in advance of the upcoming AHL season.
The agreement is for a minimum of 7 years.
The arena was built in 1978 by the Belleville Yardmen, a group of CN rail employees based in Belleville who operated a lottery during the early 70s along the Windsor to Quebec corridor. The $100,000 dollar lottery pre-dated the Ontario lottery program which came into existence in 1976.
At the time the single ice pad facility was known simply as the Quinte Sports Centre.
B-Sens Chief Operating Officer Rob Mullowney says it's important to recognize the rich heritage of the Yardmen and the significant role they played in building the community and paving the way for today's success. Mullowney adds that the Senators remain committed to the appropriate recognition of the Yardmen's history within the CAA Arena.
Mullowney says "We are pleased to associate our team and this faciltiy with one of the most trusted and recognizable brands in the entre country, and work hand-in-hand with them to accomplish this goal."
"Belleville and the Bay of Quinte area is an important region to us at CAA," said Rhonda English, chief marketing officer, CAA SCO. "We are looking forward to working with the Belleville Senators to engage with the community and reward members and fans with new and exciting experiences."
An official celebration and sign lighting is planned for a later date.