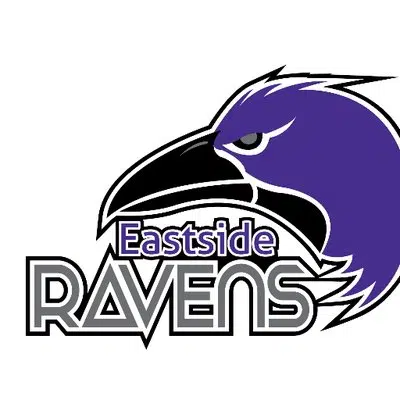 The Eastside Secondary School Ravens made their debut on the Bay of Quinte High School sports scene yesterday.
The team once known as the Moira Trojans dropped a 6-2 decision to the St. Paul Falcons in senior boys soccer. Evan Warren scored 3 goals and Josh Lamoureux added a pair in the win.
In the junior game, the Ravens exacted a measure of revenge with a 3-0 victory over the Falcons. Stamati Sakellis scored twice in the victory.
In other senior soccer action Scott Fleming and Case McFarland matched clean sheets as the Nicholson Crusaders and Prince Edward Collegiate Panthers played to a nil-nil draw.
The Bayside Red Devils routed the Trenton Tigers 11-1. Brayden Adams and Miika Kari scored 3 each.
The Nicholson Junior Crusaders were 2-0 winners over the P.E.C.I. Panthers. Rheydan McCoy scored both goals with Peter Dreifelds getting the shutout.
SHAMROCKS TIE SERIES
Colin Murphy had 4 hits to help the Melrose Farrell Excavating Shamrocks whip the Bain Excavating Rockies 16-4. That ties the best of seven South Hastings Baseball League championship 1-1.
Game 3 for the Thornton Portt Memorial Trophy is Thursday night at 7 in Melrose.
LANCERS TIE COLTS
Belleville's Taylor Wightman scored her second goal of the season to help the Loyalist Lancers tie the Centennial Colts 1-1 in O.C.A.A. Womens Soccer.
Loyalist is back home Saturday afternoon at 1 to play the Algonquin Thunder.