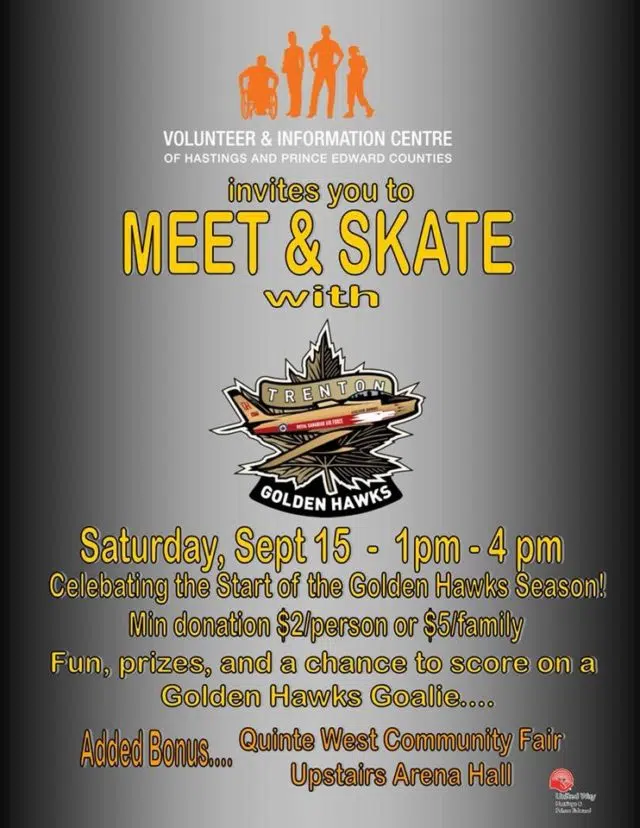 The City of Quinte West and Volunteer and Information Quinte are teaming up to host the first annual Fall Information Fair.
It is going on at the Duncan McDonald Arena in Trenton on Saturday from 12 p.m. to 4 p.m.
Special Events Coordinator for VIQ Tracey Legault Davis.
There will be a skate with the Trenton Golden Hawks, along with a shootout contest.