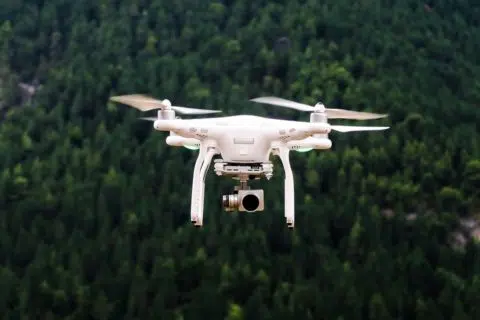 The Hastings-Quinte paramedics are taking to the skies, if only in a testing mode, as they work their way to flying drones in emergency operations.
The local paramedic service is involved in the federal government research program in using drones on paramedic calls.
Chief of Paramedics Doug Socha says they have just completed a week-long ground school, with their one drone, and more testing has to be done this month.
He said it could have been useful a few weeks ago.
Socha says drones could be used in the case of vehicle accidents.
Testing will be completed by the end of September.
Socha tells Quinte News, "Then the paramedic service will apply for its special flight operating certificate and will have the drone operational."
You can hear the full intervew with Doug Socha about scientific research being undertaken locally; that's on Newsmaker Sunday with host Mary  Thomas, this Sunday at the noon hour on 800 CJBQ.