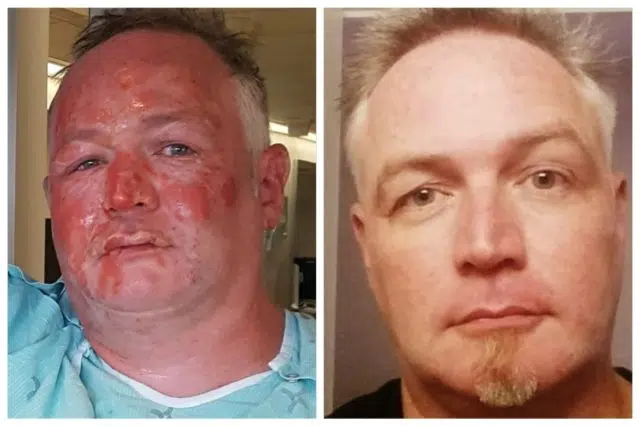 A GoFund Me account has been set up for a Kingston man who received second and third degree burns.
Last Wednesday Jaro Ambeault was on a deck with his girlfriend, when citronella gel caught fire, shooting flames across the deck and table, hitting Ambeault's upper body.
On the Mix Morning Show Wednesday morning, his girlfriend Belleville's Leslie Galloway talked about his injuries.
He was taken to BGH, then the Sunnybrook Burn Unit for treatment.
Ambeault has second and third degree burns and Galloway says after-treatment and travel are not covered by OHIP.