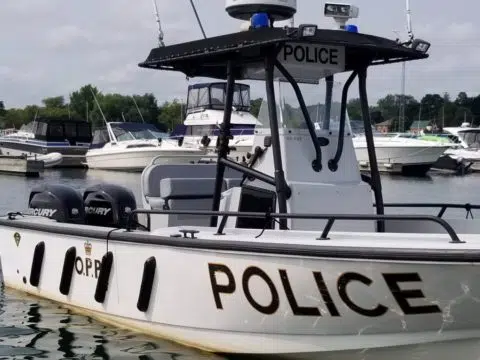 An 11-year-old boy, missing and presumed drowned in the St. Lawrence River, west of Rockport, has yet to be found.
Leeds County OPP say the search will continue this morning (Monday).
On Saturday afternoon, a boat carrying five people capsized on the St. Lawrence. Four people were rescued.
The boy and his family, from Ottawa, had been vacationing in the area.
424 Search and Rescue Squadron from CFB Trenton, OPP, RCMP, the Canadian Coast Guard, and local emergency services have been involved in the search.
Alcohol was was not involved in the incident.