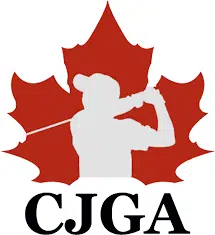 It was a rough day for Quinte West's Kendrick Webster at the Mizuno National Junior Golf Championships in Innisfil.
Webster shot an 8 over par 80 in the third round at the National Pines Golf Club south of Barrie. He's tied for 10th at 18 over through 54 holes, 11 back of the leader Justin Matthews of Little Britain.
Napanee's Caden Holmes is one shot behind Webster after a solid 5 over par. The National Championship wraps up today.