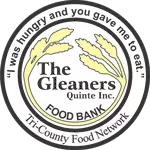 There was a lineup around the block for this year's Gleaners Dollar Sale this past weekend.
There was $5,977.26 raised over the two days according to Kaitlin Mitts.
It was such a success, Gleaners has extended the sale until Wednesday.
Kaitlin
Mitts says there were over 150 people through the doors on Saturday by 11 a.m.
The items for sale were donated by local retailers.