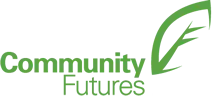 A local graphic design company is expanding its manufacturing operation and creating jobs in Napanee after receiving federal investment to adopt new technology.
Today, Mike Bossio, Member of Parliament for Hastings—Lennox and Addington, joined Sandra Latchford, Chair of the Area Development Committee, to announce funding for a small business in Greater Napanee.
People Power Press is expanding with an investment of $20,000 from the Eastern Ontario Development Program (EODP), delivered in the Greater Napanee area by the Community Futures of Prince Edward Lennox Addington Counties.
EODP is funded by the Federal Economic Development Agency for Southern Ontario (FedDev Ontario) to advance economic development by promoting the growth of new and existing businesses in rural communities.
"The investment allows us to buy a specialty machine that we wouldn't be otherwise able to get. It expands our horizons. We can do something that we otherwise wouldn't be able to do because of the financing," says Clive Shirley, CEO of People Power Press.
People Power Press develops designs that are then printed on postcards, buttons, signs, and branded goods targeted at niche consumer markets such as urban millennials, as well as do-it-yourself kits that are popular with schools and grassroots political campaigns.
With the help of funding, People Power Press will purchase a dye sublimation printer and a heat press. The equipment will help increase the range of materials that the company can produce for customers.
The merchandise is manufactured in Napanee and shipped to retail markets in Ottawa, Toronto and beyond.
"It is great to see a locally-owned business invest in new technology and create local jobs," said Sandy Latchford, a member of the board of Community Futures of Prince Edward Lennox Addington Counties.
"This venture marries creative design with local manufacturing to produce unique products for specialty markets. This is the kind of ingenuity that is driving a rural renaissance in eastern Ontario that we are helping to lead locally. We are glad to see established businesses combine traditional industries with new technology and grow in niche market segments."
"Investing in technology is a smart way for local business to stay strong and competitive," Latchford explained further. "These kind of investments help prepare our communities for the economy of the future and make sure the jobs of tomorrow get created here at home."
"Our government is committed to creating good jobs through investing in small business. I am so pleased to see this investment in People Power Press, a great local company in Greater Napanee. This investment will not only create jobs and support the local economy, it will also lay the groundwork for future business expansion, and contribute to rural sustainability," said MP Bossio, Member of Parliament for Hastings—Lennox and Addington.
Clive Shirley, CEO of People Power Press, says that as the niche company expands, it aims to steadily add both staff with traditional manufacturing skills as well as new hires with design and software skills, including the management of logistics and shipping. Expansion of the company will both sustain and create local jobs, including the creation of up to three full-time positions.
The local business says it is choosing to invest in new technology and hire at its location in Napanee, which offers a logistical advantage partly because it is perfectly situated next to the 401 corridor, allowing for ready access to common shipping routes that will help the company expand into new markets. "The highway is right there, and lately we've been going back and forth east and west a lot," explains Shirley.
People Power Press' new machinery has already begun to arrive and will help the company meet their demand, with increased request for services from the United States.