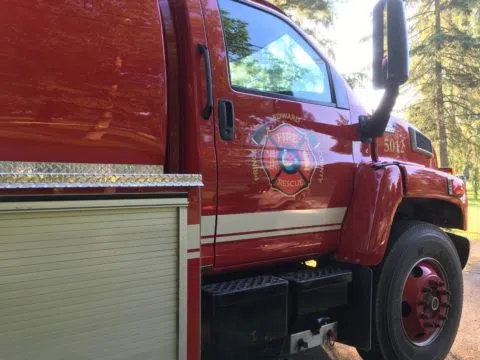 Prince Edward County firefighters suddenly found themselves rushing around this (Friday) morning.
There were two fire calls within 5 minutes of each other shortly after 8 o'clock in Picton.
A pickup truck was on fire at the end of Washburn Street.
That fire was put out quickly and no one was injured.
Then there were flames and arcing within a hydro sub-station located in a field beside the No Frills store.
That was also dealt with quickly.