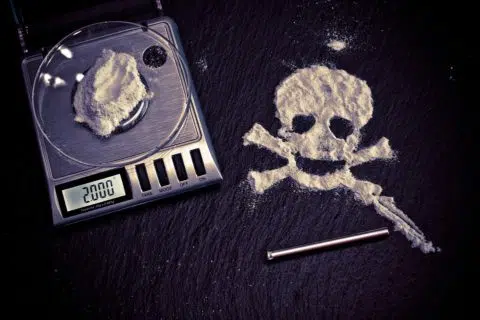 Three Quinte West residents are facing drug charges .
Members of Quinte West OPP, the OPP Community Street Crime Unit, Emergency Response Team, K9 Unit and Belleville Police arrested two men and a woman around 6:30 p.m. following a traffic stop on Wooler Road and the execution of a search warrant at an Arbuckle Road home on Monday evening.
Douglas Robert McGregor, 37, and Lindsay Montgomery, 34, are facing possession for the purpose of trafficking (cocaine, heroin, oxycodone and fentanyl), possession of a controlled substance and possession of property obtained by crime charges.
McGregor is also facing an additional charge of driving while disqualified.
Jeremy James Wickens, 42, is facing a possession for the purpose of trafficking charge and was released on a promise to appear.
McGregor and Montgomery were held for a bail hearing and appeared in court today.
Wickens will appear in court again in September.