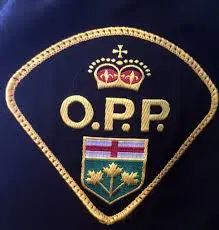 A fatal accident on Shannonville Road has claimed the life of a Tyendinaga Township man.
Napanee OPP were called to a single vehicle accident on Friday night, just before 9 p.m. where the vehicle left the road, hit the ditch and flipped before coming to a stop.
Fifty-nine-year-old Dayle Wright was taken to hospital where he later succumbed to his injuries.
The OPP Technical Traffic Collision investigators were called to the scene.
Anyone with information is asked to contact Napanee OPP or Crimestoppers.