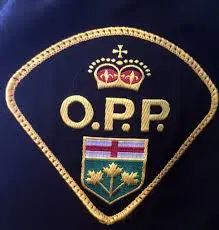 On Saturday August 18, 2018 at approximately 4:15 a.m., officers from the Northumberland Detachment of the Ontario Provincial Police (OPP) responded to an injured male at an address on Church Street between Trent River Road and Daley Road, north of Campbellford in the Municipality of Trent Hills.
Officers arrived on scene to find a male suffering from obvious trauma. The male was transported to a local area hospital where he later succumbed to his injuries. Two suspects were observed departing the scene. The victim has been identified as Scott McDonald, 43-years-old, of Trent Hills.
The investigation is ongoing by members of the OPP Northumberland Major Crime Unit, OPP Central Region Forensic Identification Unit, OPP Emergency Response Team, and the OPP Canine Unit, under the direction of Detective Inspector Gerald Scherer of the OPP Criminal Investigation Branch.
Police do not believe there is any threat to public safety as a result of this incident.
Additional information will be released once it becomes available.
Police are asking anyone with information regarding this crime to contact the Northumberland OPP at 1-888-310-1122.
Should you wish to remain anonymous, you may contact the Peterborough/Northumberland Crime Stoppers at 1-800-222-8477 (TIPS). You can also submit information online at www.p3tips.com. Being anonymous, you will not be required to testify in court and information you provide may lead to a cash reward of up to $2,000.