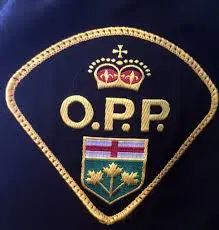 Quinte West OPP is looking for generous support from the community as they help collect supplies for local children going back to school.
The Cram-the-Cruiser event will be held at Walmart Trenton on 470 2nd Dug Hill Road between 10:00 a.m. and 2:00 p.m. Saturday.
OPP Auxiliary members will have a cruiser on static display and are looking for community donations including markers, glue, highlighters, lunch bags, water bottles, scissors, and binders.
The items collected will be distributed by the Hastings and Prince Edward learning foundation and are given out throughout the community.